To the right, out of main shot, is a bio-digester to extract energy from waste - below:
Water run off from the buildings will be diverted into a 'wet' nature area, the edge of which is just visible.
A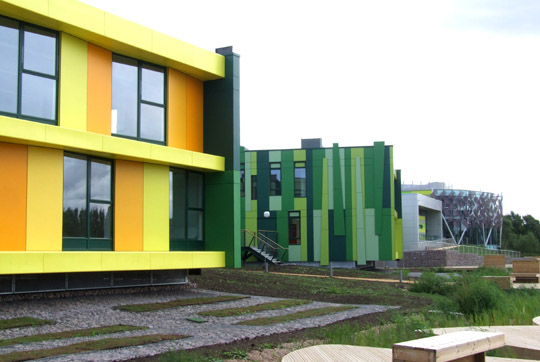 A
View along the backs of the buildings.
This decked and landscaped area is presently fenced off and no access is possible.